Pratttony@gmail.com

TANG SOO DO
MOO DUK KWAN

SOO BAHK DO

KONG SOO DO
HWA SOO DO

Originally named Hwa Soo Do, Tang Soo Do translates literally and poetically as the Way of the "Tang" hand in reference to styles incorporated stemming from the "T'ang" dynasty.
Soo means hand. And, "Do" refers to the art or way.
Tang Soo Do is a style composed from four major martial arts systems or styles, which are the ancient Korean Soo Bahk Do, Northern Chinese Kung Fu, Southern Chinese Kung Fu and Japanese Shotokan Karate.
It, was rumored that Supreme Grandmaster Hwang was among the first group to achieve 3rd degree (Sam Dan) or San Dan black belt ranking under the tutelage of Gitchin Funakoshi, founder of Shotokan Karate. The Pyong Ahn forms are adapted from the Japanese Heian Kata. Many other forms are also included i.e. Basai = Batsai, Kong San Kun = Kusanku, Chin Do = Shinto etc.
In Hwang's book The History of Moo Duk Kwan (1995, on pages 15-16 it states that Hwang Kee's knowledge and understanding of the majority of the forms taught within Tang Soo Do, including the pyong ahn hyung(forms), came from reading and studying Japanese books on Okinawan karate discovered in the library of the train station where he worked in Seoul in 1939.
From these humble beginnings Moo Duk Kwan Tang Soo Do
founder, progenitor and Great Grandmaster Kwan Jang Nim (President) Hwang, Kee began the fulfillment of his life's dream to spread his art throughout all the continents of the world as represented by the 6 red berries on the Moo Duk Kwan flag.
Mr. Hwang, you realized your vision. Our admiration and respect for your gift of this traditional martial art to the world grows with each passing day. We thank you Great Grandmaster for your leadership. Your teaching lives eternally in the hearts and spirit of all your Je Jae (students).
MOO
DUK
KWAN
JOONG ANG
Tang Soo Do incorporates DO JANG
hard and soft influences.
The hard external methods originate from the Soo Bahk Do and Shotokan Karate. While the soft internal one's emanate from the Northern and Southern Chinese systems. All of these are clearly indicated in the original technique found in the authentic movement patterns aka Hyung (forms) of Tang Soo Do.
All Contents of this website are Copywrite © 2011
World Tang Soo Do Alliance pratttony@gmail.com


SOO

BAK

DO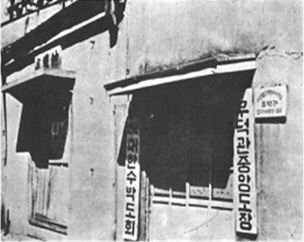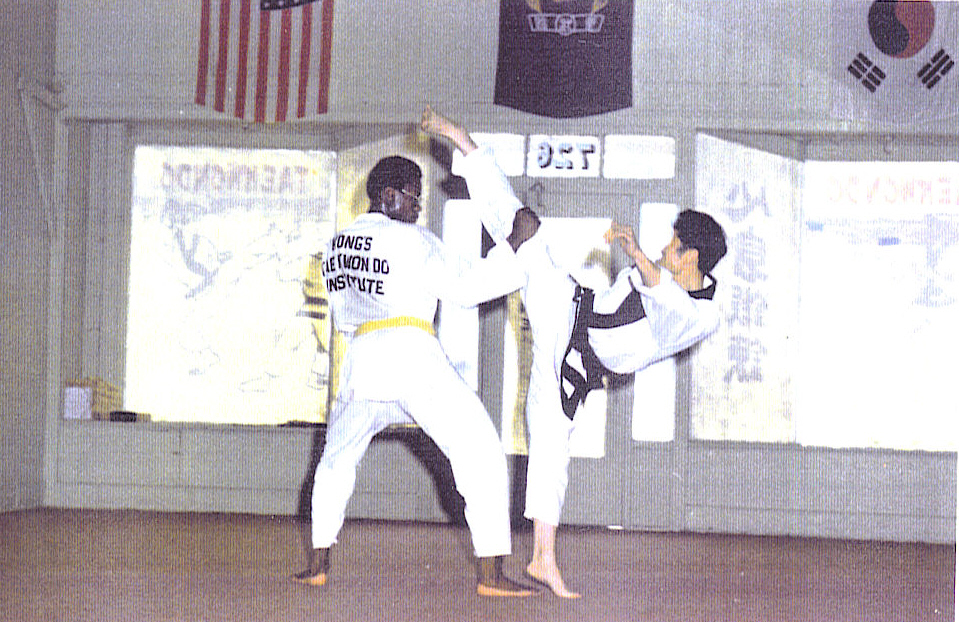 Grandmaster Kong, Shin Young
High Side Kick - Sang Dan Yup Chaki
Master James Ridley Circa 1973
Metro Nashville Police Officer
1979-80 National AAU Tae Kwon Do Champion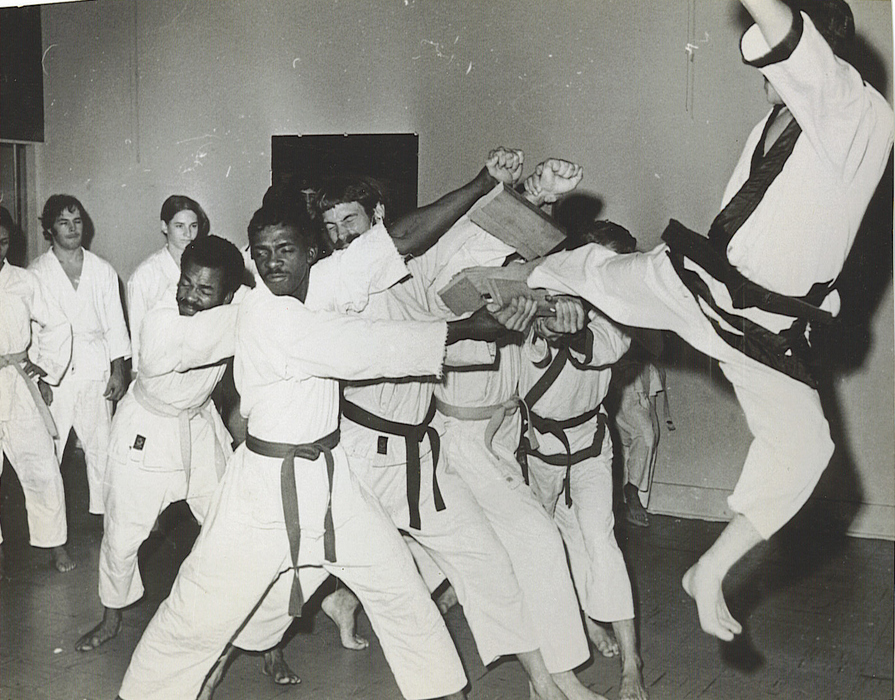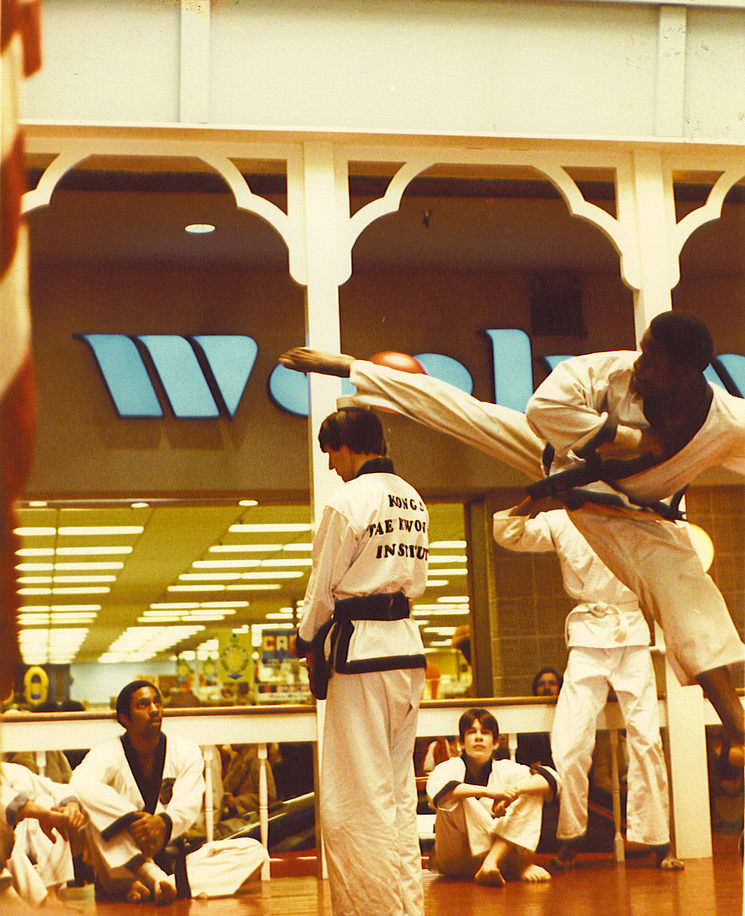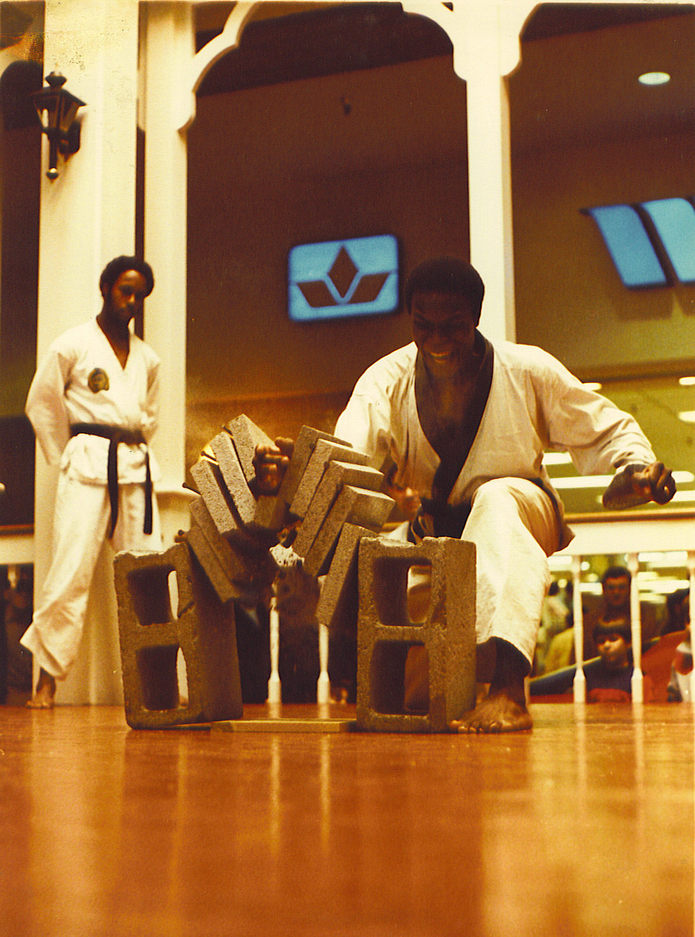 Master James Ridley
demonstrates Jump Wheel
Kick Control knocking red ball
off head of Master Kerry Dye

Pennyrile Mall Demo 1982
Hopkinsville, Kentucky
Soo Do
- Knife Hand Strike break!
Grandmaster Kong
.Breaks Boards
Jump Scissor SideKick

KONG'S KOREAN KARATE
KONG'S TAE KWON DO INSTITUTE

728 GALLATIN ROAD
NASHVILLE, TN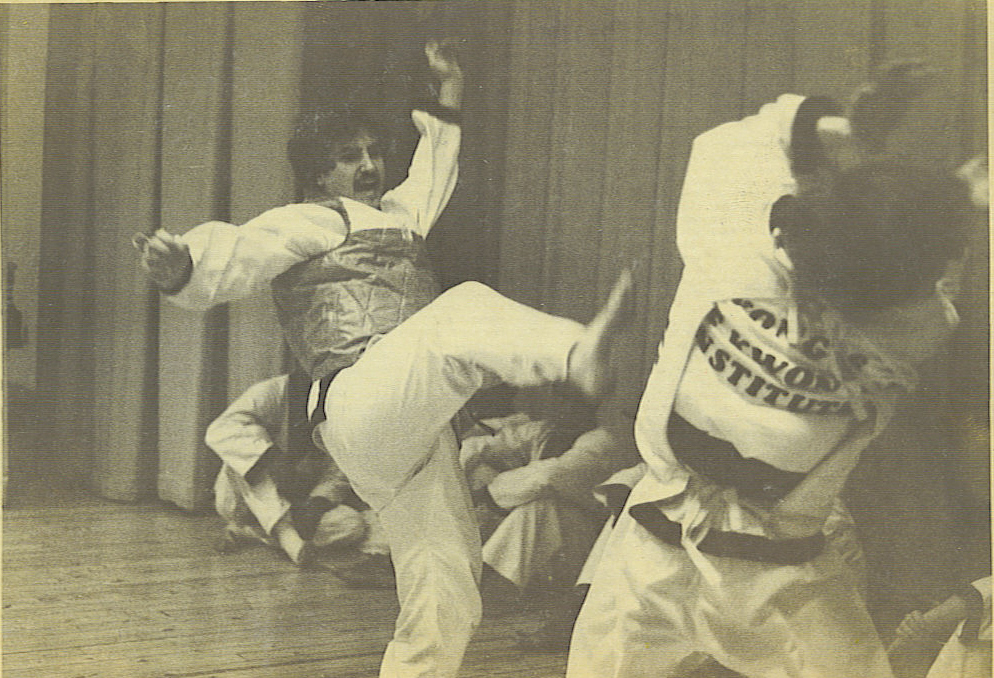 Master Tony Pratt & Master Kerry Dye
Self-defense Demonstration

Fort Campbell Army Air Base 1982
Double click here to edit this text.
Double click here to edit this text.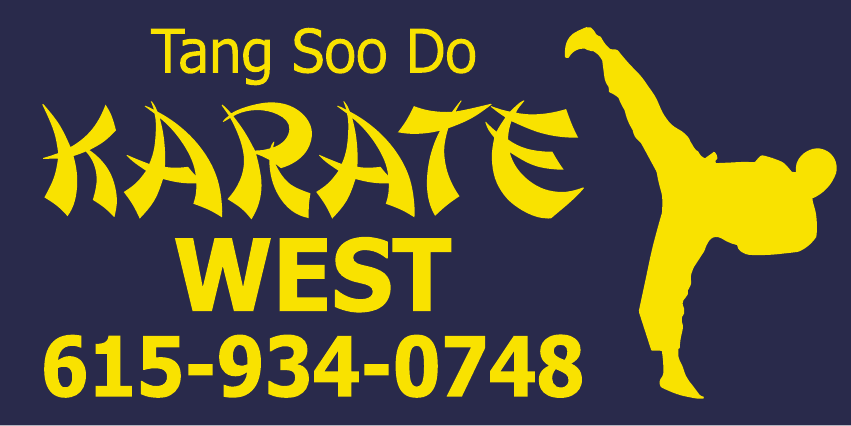 MASTER PRATT EARNED HIS MASTER OF EDUCATION DEGREE IN 2006 FROM JONES INTERNATIONAL UNIVERSITY SPECIALIZING IN DESIGN AND EDUCATIONAL TECHNOLOGY FOR E-LEARNING.
MASTER PRATT WROTE MANY PAPERS ON ISD-4 INSTRUCTIONAL DESIGN 4 ALSO KNOWN AS MASTERY LEARNING. IT IS WHAT THE MARTIAL ARTS HAVE TAUGHT FOR CENTURIES.
MASTER ONE SKILL BEFORE PROGRESSING TO THE NEXT ONE.

MOO DUK KWAN
School of highest
martial arts virtue.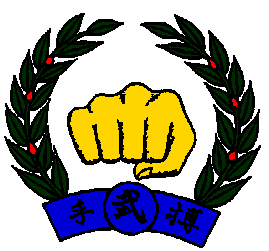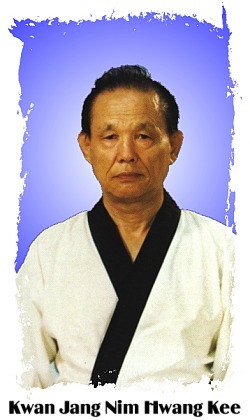 CLICK
KEE HWANG PHOTO AT RIGHT TO SEE YOU TUBE
TANG SOO DO TV SHOW VIDEO!

CLICK LOGO ABOVE:
Master Pratt's Group for his new book Tang Soo Do: Self-Defense Secret GROUP ON FACEBOOK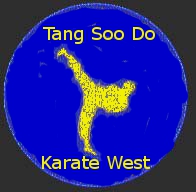 KARATE WEST



CLASS SCHEDULE:





Traditional Tang Soo Do Karate





Private training by appointment only .




615 561-6904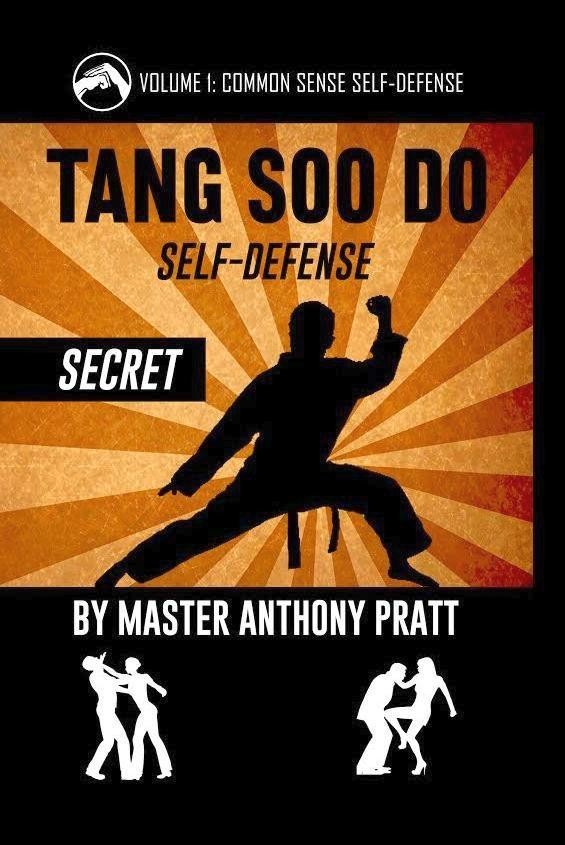 Master Pratt is recognized as one of the top martial arts teachers by Lessons.com
Here is the letter from Lessons.com:

I'm excited to announce that you've been named Best of Lessons.com in 2018. Congratulations!

We looked at dozens of other pros in your area, scored you on more than 10 variables, and hand picked you to be part of the program.

This is no small feat. In fact, the Best of Lessons.com pros make up less than four percent of all Lessons.com professionals.

Hard work deserves recognition, so we're proud to offer you our Best of Lessons.com perks. We're placing a ribbon on your profile and quotes so customers will recognize your achievement.